Each new month seems to bring with it a theme these days – be it environmental, social, or something fun. While some themes might not really resonate with us personally, I believe Plastic Free July is worth taking action on.
If the term "Plastic Free" feels a bit impossible to implement in your household, I get it!
But even doing some basic things that don't take much effort can help cut down on your single use plastic consumption.
I've pulled together a list of 17 ideas that are simple to implement and cut your plastic use. Some things on the list you might already be doing – great! – but think of Plastic Free July as a little challenge to do more.
Or, if you've never thought about cutting back on single use plastic, with these tips I think you'll be surprised how easy it can be even if you can do one of these which I am sure you already are.
1) CUT DOWN ON PRE-PACKAGED FOOD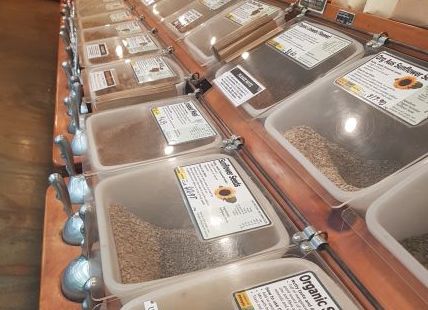 Many grocery stores keep fresh produce or things like oil, flours, breakfast cereals and nuts in 'serve yourself' bins allowing you to choose the amount you want.
This has two benefits. First, you have control of the quantity you want to purchase. If you're like me, I don't like being told how many items or kilos I need to purchase! Sometimes we don't need a big bag or 5 kilos of something – especially if you're playing around with a new recipe.
The second benefit is this method is an EASY way to cut back on plastic. Instead of buying 2 kilos of apples packaged in a plastic container which is then wrapped in more plastic – just choose the amount you need.
2) MINIMISE PLASTIC IN YOUR LAUNDRY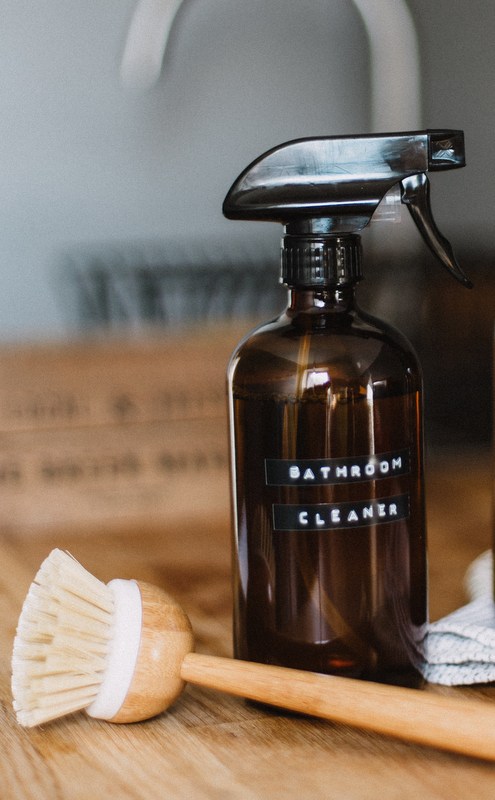 Ever notice how many plastic bottles and containers are stashed under your laundry bench? It's like the plastic hot spot in your home.
Instead of buying pre packed detergents etc, why not try a DIY approach? I recommend checking out Shannon Lush  for simple and helpful hints on making things like surface spray, mould killer, carpet cleaner, laundry, and dish cleaners.
You can make these types of household cleaning necessities with basic ingredients like eucalyptus oil, Bicarb soda, washing soda, castile soap, glycerine, vinegar and Liquid Castile soap.
Here's a simple recipe for Homemade
Surface Spray you can try:
Ingredients
500ml water
¼ cup (63ml) Liquid Castile – unscented or with essential oils
20 drops of essential oil – optional if you have a special smell you like or extra citrus or tea tree.
Method
Pour water into empty spray bottle
Over the water pour in the liquid castile (putting castile on top of water will limit bubbles)
Essential oils if desired.
Screw on lid, and ready to spray.
Spray surface and wipe with a wet cloth. (micro fibre cloths are made of plastics and breakdown into beads and go into the water ways) so find a natural fibre cloth & you do not need to rinse off.
Liquid Castile Soap – see our choices here. Yes we use plastic but it is BPH Free, recycled pet bottles & made in Australia's only 100% carbon neutral factory :}
3) CHECK YOUR COFFEE PODS
Are the coffee pods you use biodegradable? If not swap to a brand with biodegradable ones or better still, use fresh coffee and machine or plunger.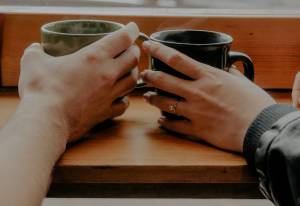 4) TAKE YOUR OWN CUP
The easiest way for takeaway tea and coffee lovers to cut back on plastic. Take your own Keep Cup and say no to the disposable one.
5) BRING YOUR OWN CONTAINERS
Ask your local eateries if you can bring your own container if you're grabbing takeaway. More cafes and restaurants are becoming open to this request.
6) DITCH THE LITTLE FRUIT AND VEG BAGS
Australian supermarkets may have banned the use of plastic bags at the check out, but those smaller single use plastic bags are still available to put your fruit and veg in. Go figure.
Take your own reusable bags to use for fresh fruit and veg.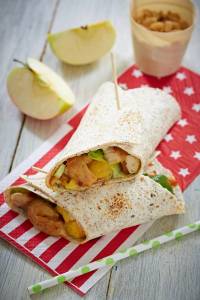 7) GIVE REUSABLE WAX WRAPS A TRY
Single use zip lock plastic bags for the kids lunches might be handy but they're a real waste of plastic. Try reusable beeswax wraps instead. They fold up around sandwiches and other foods in place of disposable plastic wrap and you wash them after each use. If you want to steer clear of animal products, stick with the good old lunch box instead.
8) STOP USING PLASTIC STRAWS
Use biodegradable paper straws or buy a reusable metal straw to take with you when you're out and about.
9) GET A BPA FREE REUSABLE WATER BOTTLE
Something we can ALL do to limit the amount of disposable plastic water bottles we throw away every time we're out and about.
10) ENJOY SODA STREAM
Soda streams are such an easy way to enjoy sparkling water or other bubbly beverages without having to buy them in single use plastic bottles.
11) KEEP A REUSABLE SHOPPING BAG (OR 3!) IN THE CAR
Always take your own reusable shopping bags for the grocery shop. It's handy to keep a few stashed in the car so you don't forget to bring them with you.
12) BUY YOUR BREAD LOAVES AND BREAD ROLLS 'LOOSE'
Buy your loaves and rolls individually from the bakery section of the supermarket instead of  a pre-packed plastic bag.  At the bakery ask for a paper bag not a plastic one.
13) BUY MEAT FROM THE BUTCHER OR DELI SECTION
Most of the pre packed meats in the supermarkets come on plastic trays. Buying from the butcher or deli section of the supermarket means although you'll still get the small plastic bag, at least you'll skip the pre packaged tray. Remember, it's about doing what you can!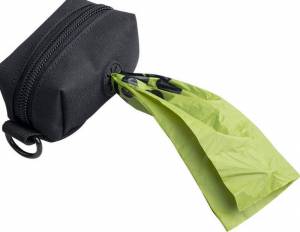 14) USE COMPOSTABLE  BAGS TO CLEAN UP AFTER YOUR DOG
Use compostable doggy poo bags, not the biodegradable ones. The biodegradable break down into smaller plastic particles. Put the compostable into the green waste bin.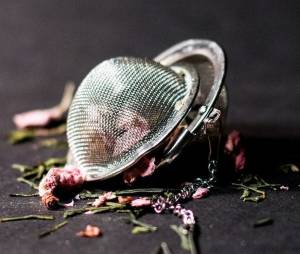 15) MAKE YOUR BREW WITH TEA LEAVES INSTEAD OF BAGS

Using loose tea leaves can help cut single use plastic consumption too as many tea bags are made of plastic. A tea ball is a handy way to go bag free
16) MAKE A FEW EXTRA SERVES OF DINNER TO FREEZE
After a hectic day, there's nothing more convenient than putting a pre-made, frozen meal in the oven or microwave. The problem is, there's so much single use packaging with pre-made meals.
A simple way to have the convenience of a ready-to-go meal without the plastic is simply making a few extra portions when cooking dinner. Pop them in the freezer and they're ready to go. They'll have less preservatives too, plus you won't be cooking them in plastic containers in the microwave.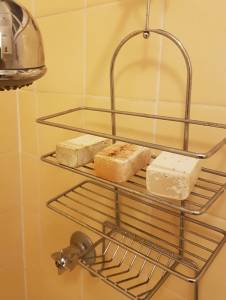 17) "DE-PLASTIC' YOUR BATHROOM
Following close behind the laundry for the room with the most plastic is the bathroom.
There's shampoo, a pre-conditioner, conditioner, leave in conditioner,  body wash, body gel, and the list goes on! All packaged in plastic.
Decades ago, there simply wasn't all these chemical ingredients used to make the myriad of products we put on our bodies today.
A well made soap bar is the answer for cutting back on plastic use in the bathroom!
It can be used for washing your face, hair and body as well as shaving. Bar soap can help eliminate many of the plastic packaged products we have accumulated in our showers – not to mention reduce the amount of chemicals.
A liquid body wash that is sulphate and SLS free has multiple uses and even though it might come in a plastic bottle, at least you have 1 bottle – not 10!
Always choose bottles that are made from BPA free plastic, recycled plastics, and Australian made to reduce road miles and carbon neutral where possible.
Olive Oil soaps are perfect to reduce your plastic use.  You can comfortably wash your hair, wash your face, shave soap, wash your body, wash your clothes, wash your pets, wash your dishes, make your cleaning products.
we offer all of our hard bars unwrapped and ready to go.  Check out our range of pure olive oil soaps HERE
Remember the 3 Rs – Reduce, Recycle, and Reuse!
I hope these tips can help you cut back on single use plastics around the house. I know it's cliched to say but every little bit counts!
Happy Plastic Free July.
Deb x