The festive season is upon us! I've put together some pointers to help keep your skin nourished and healthy-looking during the time of year where it's so easy to overindulge and let our good lifestyle choices slide.
Keep these tips in mind and you'll welcome the new year with a healthy skin glow….not just a glow from the champagne!
Show your liver some love and your skin will thank you
Indulging in chocolate, cheese, bubbles, beer and more roast potatoes than we'd like to admit is all part of enjoying the Christmas season.
Your liver doesn't know it's Christmas though, all it knows is it's being hit with an influx of salty, fatty and sweet food plus a lot of extra alcohol.
When the liver is congested and not able to break down toxins properly, our bodies purge these toxins in other ways, including through your pores. The result? Breakouts, dullness, itchy and inflamed skin.
I recommend sipping our organic herbal tea blend, LiverT for extra liver support. The ingredients in the LiverT have been used traditionally to assist in detoxing phase one & two through the liver and gallbladder. A mild bitter tea that the liver just craves!
Be mindful to include foods on your plate that nurture your liver and help balance out your indulgences too. A few foods that are known for their ability to support and detoxify the liver include artichoke, beetroot, and choline – a nutrient found in egg yolks, turkey and peanuts.
Eating healthy fats and avoiding too many inflammatory foods—including anything processed or fried—will also help your liver de-stress.
This delicious Roasted Beet Hummus or Skinny Spinach Artichoke Dip are yummy ways to include some of these foods into your festive celebrations, which brings me to the next point…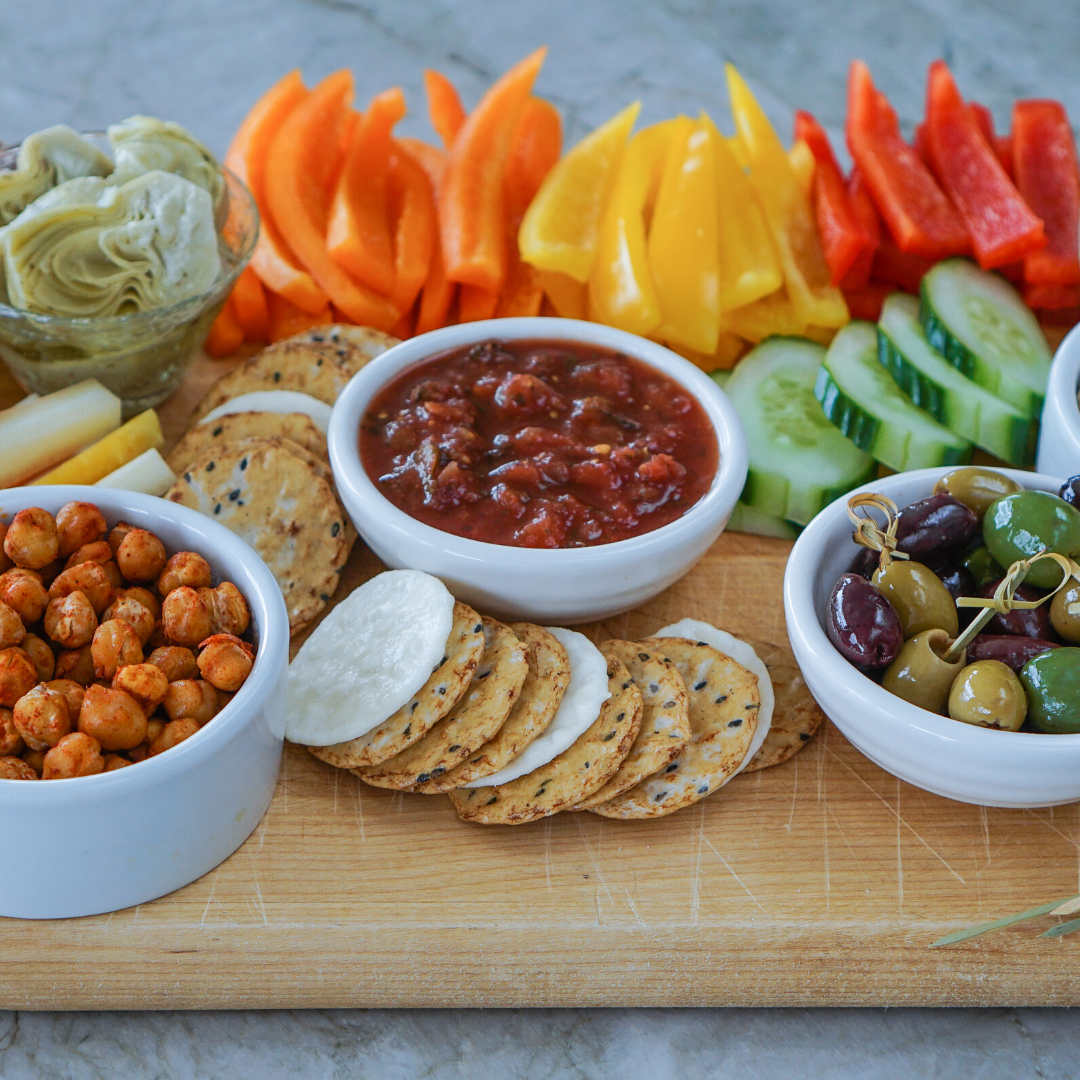 Take a healthy platter with you
If you've been invited around for an afternoon of nibbles and drinks, take a healthy platter with you! Not only will you look like the ever considerate guest, but you'll also give yourself some healthy options to snack on amidst the cheese, crackers, chips and calorific dips.
A simple veggie platter with a few healthy dips and wholemeal crackers OR a platter of sliced fresh fruit beautifully arranged is a bright, Christmassy, healthy addition to any party.
Sip water with a festive flavour
Sure, drinking isn't a new tip but it's definitely one worth remembering! If sipping on plain water feels a little boring, add some extra healthy ingredients to make it a little more festive.
Here are a few ideas to liven up your glass of H2O:
Crush raspberries or watermelon into your water, or adding strawberry slices
Sliced cucumber and fresh mint leaves are very refreshing on hot summer days
Mix with a naturally tart juice, like cranberry, grape or apple. These juices are delicious when mixed with ice-cold water and if you opt for all-natural choices, you'll reap the benefits of additional antioxidants
Get fancy with your ice cubes! Chop up your fruit of choice and freeze into ice cubes to pop into a tall glass of water. This is a nice festive touch to serve to friends and family who pop in during the holidays too.
Promise your skin you'll cleanse it properly
We've all been there. Those nights when you're just too tired to remove makeup and cleanse your skin properly. Seems it can happen a bit more frequently during the festive season!
No matter how you feel, commit to getting your make up off, even just a quick cleanse means your skin can breathe and recover while you sleep.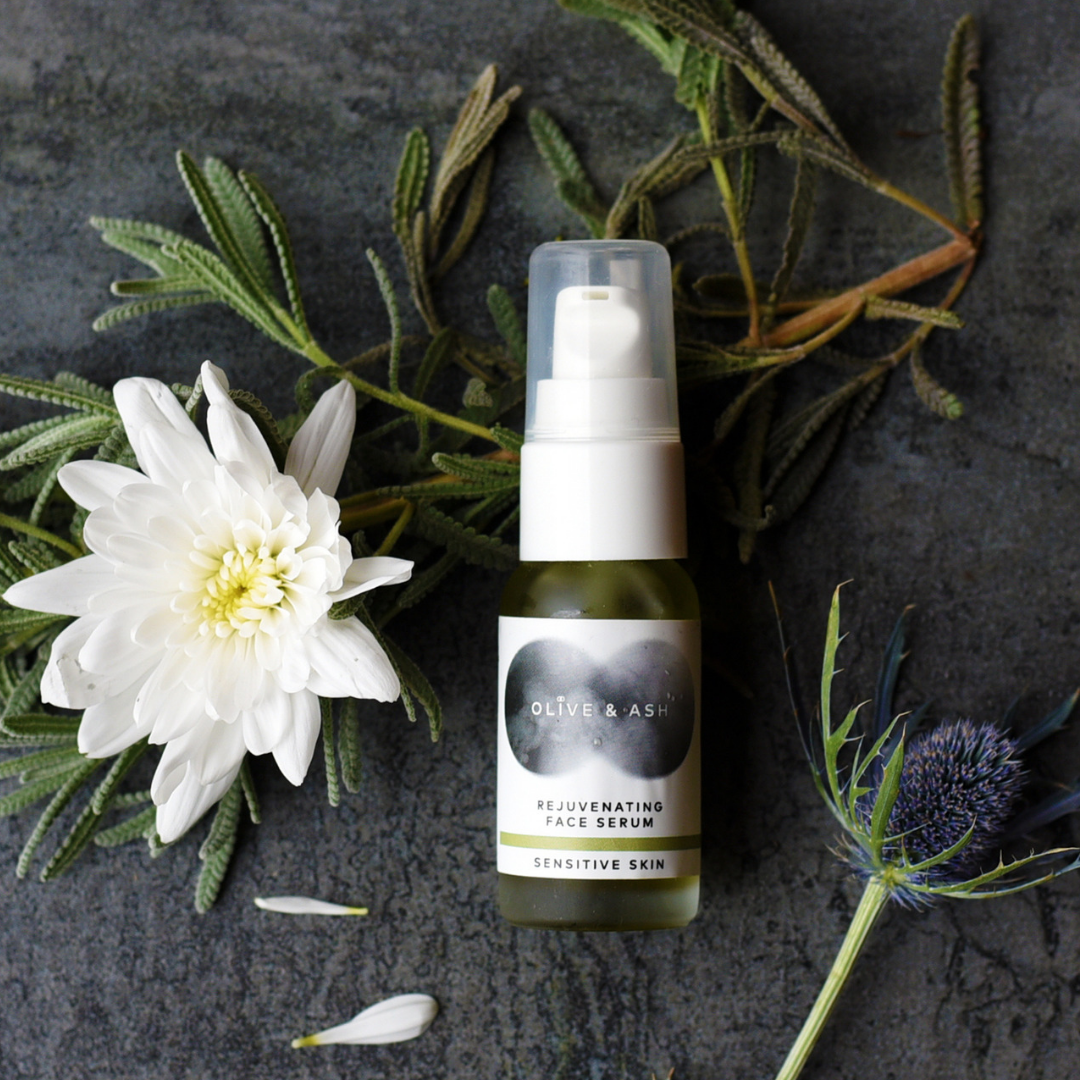 Add a serum to your routine for extra support
If you don't already use one, try adding a serum to your routine for extra nourishment when your skin needs it the most. The benefit of using a serum is it delivers a more potent hit of active ingredients than your usual moisturiser can. Our Rejuvenating Serum is brimming with antioxidants to hydrate, repair and protect.
For a wonderfully hydrated face and neck, simply apply morning and night.
Don't overbook yourself – make some 'me' time
Our calendars can fill up in a flash during the festive season. Trying to fit it all in and please everyone can have you running yourself ragged and too many late nights and stress will show up on your skin.
It's important to leave some time just for you, quiet nights or days without obligation. On those nights to yourself, take a break from the festive foods and focus on eating lots of fresh veg and soup to combat indulging on nights out.
Fill up on the healthier choices first
Having a portion of protein before you head off to a function means you'll arrive feeling more satisfied instead of launching yourself at the deep-fried and sweet nibbles being passed around.
If you plan to drink alcohol, drink a 500ml bottle of water before the function, then kick off with sparkling water or non-alcoholic beverage when you arrive. Throughout the night, alternate with a glass of water between every alcoholic beverage, your skin (and head!) will thank you in the morning.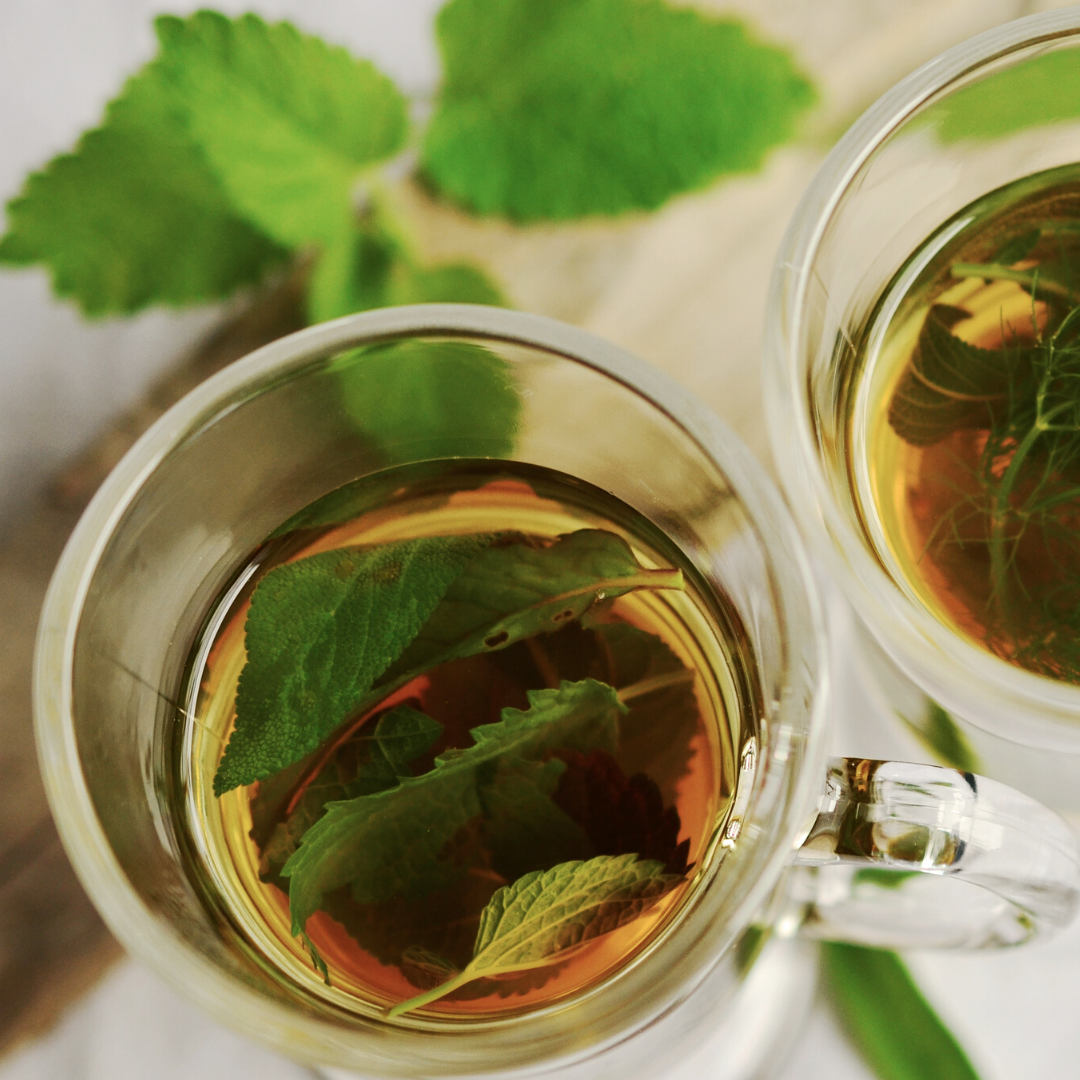 Sip herbal tea to support your immune system
It's easy for our immune system to take a hit over Christmas; thanks to the social events, to-do lists, skipping our regular exercise session and overindulging in not-so-healthy treats that can come with the festivities
When your immune system is depleted it can result in sallow or dry skin, fine lines, and wrinkles, and can aggravate existing skin conditions.
As a naturopath, I know herbs are vital when it comes to supporting our immune system. Whether you use them in dried or fresh forms, oils, tinctures or teas, aim to include more herbs over Christmas.
I think sipping herbal infusions throughout the day is a simple way to show some extra TLC to your immune system. We've got a lovely variety of organic teas to choose from and they make great stocking stuffers too!
Make a batch of bone broth
A regular bowl of bone broth could be the best gift you give your skin this Christmas!
It's soothing for the gut and rich in amino acids which help promote collagen production and keeps skin firm, plump and healthy.
You can make a batch with a leftover chicken carcass or beef bones; just simmer the bones with filtered water, apple cider vinegar and any vegetables and spices you may wish to add.
Treat your skin to a DIY facial massage
This is a simple way to boost circulation and include some self-care into the start of your day or before heading out for the night.
Facial massage firms facial tissue by stimulating muscles, which aids in lymph flow and boosts your natural glow. Here's a helpful video of a quick Lymph Drainage Facial Massage to de-puff and energise your skin to get you started!
Have fun this festive season but take care of your skin too; your future self staring back from the mirror in the new year will thank you!
Deb x